The Current Situation in Oblate Missions in Ukraine
Oblates in Ukraine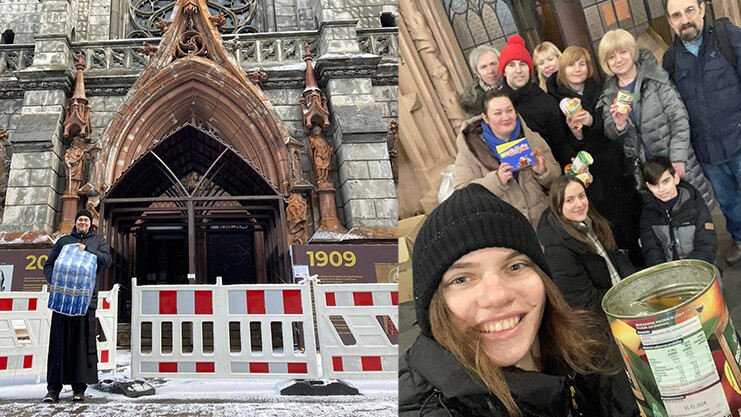 Originally Published on the website of the Missionary Oblates of Poland
Yesterday, there was an online meeting with the missionaries Oblates who remained in Ukraine. All the monks are okay. They organize humanitarian aid and distribute gifts received under Oblate aid from Poland and other countries.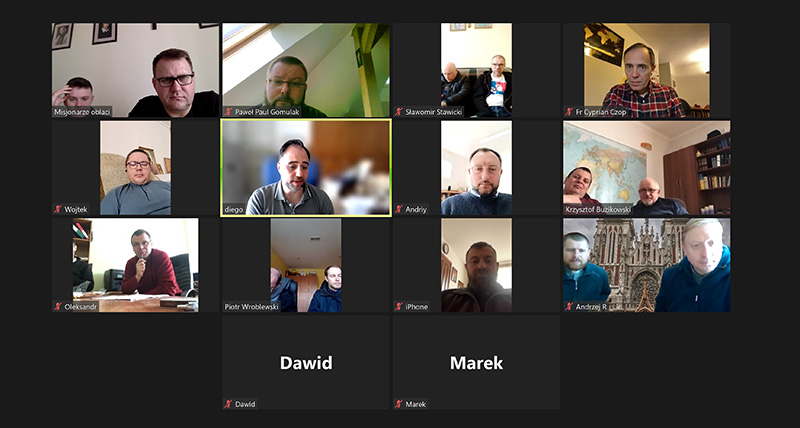 Chernihiv
The most dramatic situation concerned the facility in Chernihiv. During the Russian siege of the city, the population was cut off from humanitarian aid. There was no electricity, water and heating. According to the Oblates, the situation has been calm for several days, it is now possible to get there. Yesterday, a power generator was delivered here for the duration of the power transmission repair. Access to gas and water was restored. The monastery is currently being cleaned up. During the toughest fights, over 70 people stayed here. In recent days, the Oblate monastery in Chernihiv welcomed other residents who took refuge here for the night. People are still scared, but life is slowly returning to "normal".
There are no major problems with food in the city. The situation is dramatic in a children's hospital, where there is a shortage of drugs, medical supplies and insulin .
Kyiv
In the Oblate parish in Kiev, the missionary service took two directions. First, it is taking care of the functioning of the parish. Many people come, they walk one and a half or two hours to participate in the Eucharist. Public transport is not fully operational. Another task of the local community is accepting humanitarian aid gifts, delivering them to those in need and organizing transports to further regions of Ukraine. First of all, long-term food is needed .
Tywrów
The monastery still finds refuge for refugees from the war, especially from eastern Ukraine. At the same time, there is a humanitarian aid transhipment base here. The need for long-term food, thermal clothing, hygiene products, diapers for adults.
Poltava
Despite the threat that hit the city, the facility is safe. Oblates organize help for people who turn to them. More and more Protestants, whose pastors have left Ukraine, are coming to the church. They are looking for spiritual support.
Humanitarian aid for Ukraine is still needed. Part of the country is still facing attacks by the Russian Federation. The post-war areas are largely destroyed. Residents who have suffered as a result of the ongoing war will need support for a long time. In order to donate gifts to Ukraine, please contact the nearest Oblate institution in Poland:
If you have any questions, please do not hesitate to contact us.
(pg)