Rome: Farewell to a Former General
General Administration - Rome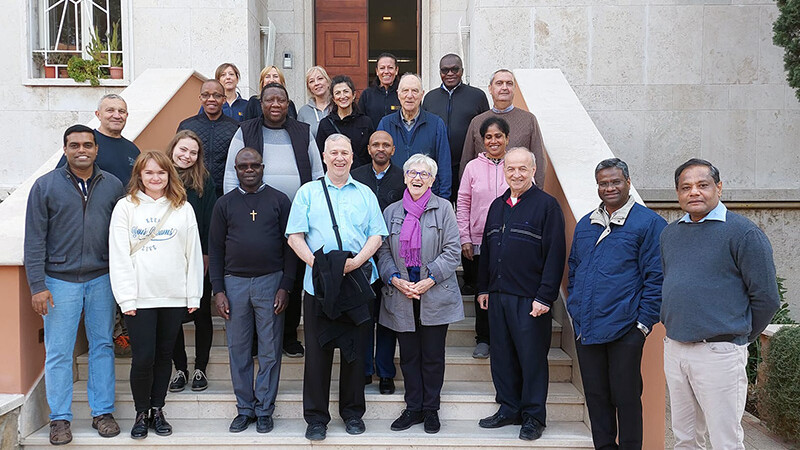 Originally Published on the website of the Polish Oblates
Father Louis Lougen OMI returns to his home province.
Father Louis Lougen, OMI, former Superior General, said goodbye to the Generalate in Rome. He held the office in 2010-2022. After the election of Father Luis Ignacio Rois Alonso OMI as general, the former Superior General returns to his home Province of the United States. Householders and employees said goodbye to him in the generalate.
Louis Lougen was born in Buffalo, New York, in 1952. There he met Oblate missionaries as a student of the gymnasium. Bishop Neumann, Buffalo, and entered the Newburgh Juniorate in 1970. He made his first vows at the novitiate in Godfrey, Illinois. From 1973, he continued his first formation with Oblates at the University of Washington to obtain a Baccalaureate in Philosophy and a Master's Degree in Theology. He made his perpetual vows in Newburgh in 1976.
After ordination, he worked in Brazil. After returning to the United States in 1996, Father Lougen worked as an assistant to the director of the prenovitiate and pastor of Holy Angels Parish in Buffalo. He was also a novice master at Godfrey, Illinois since 2002. In 2005, he was elected Provincial of the United States Province. On September 28, 2010, during the XXXV General Chapter of the Missionary Oblates of Mary Immaculate, he was elected the 13th Superior General.
Below: Fr. Lougen bids farewell outside the General House