Superior of the Delegation in Ukraine Writes of Efforts in Wartime
Ukraine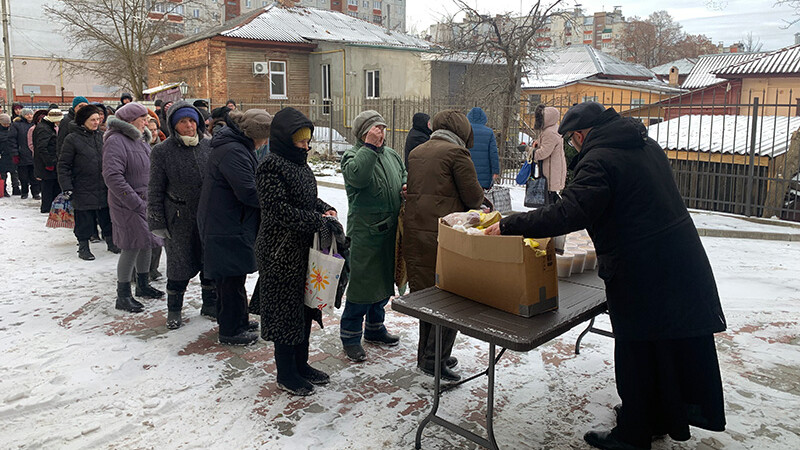 Originally Published on the website of the Polish Oblates of Mary Immaculate
"The war did not stop our pastoral work, on the contrary it increased it. "February 13, 2023"
We, the Oblates of Mary Immaculate serving in Ukraine, are very grateful to all our benefactors, for all the support of our parishes and those people who come to our monasteries asking for spiritual and material support.
The war did not stop our pastoral work, on the contrary it increased it, because many people who had not practiced their faith before come to our parishes. We preach the Good News to them in various ways and prepare them for the sacraments. Some of our parishioners, especially mothers with children and the elderly, were forced to leave Ukraine, often saving their lives in this way. Because of the war, many people have lost their jobs and cannot buy enough food, let alone necessary medicines.
As Oblates, we try to help those in need. We feed impoverished people in our parishes. We pay for the production of stoves for heating, which we then give to those families whose homes have been destroyed. Many people were also forced to leave their homes and, without enough belongings, flee to safer places within Ukraine. We provide such people with clothes, sleeping bags or blankets to keep warm. We help those people whose houses have been damaged by gunfire to buy building materials or replace windows. In our Tivrov monastery, we have been keeping an average of 30-40 refugees from the occupied territories for almost a year.
Unfortunately, due to the longer duration of the war, the material situation is only getting worse. Many people are becoming poorer day by day. Unfortunately, the number of those seeking material support is constantly increasing. In order for us to continue to support people in need, we still need material support, so we still ask you not to forget about us and, as far as possible, support impoverished people in Ukraine.
At the moment, what we most need is food that can be bought in Ukraine, but due to the increase in prices, many people simply cannot afford it. The next call is medicine. Medication prices have also skyrocketed, those who don't have the cost are slowly dying or the damage is becoming permanent. Another call is the reconstruction of destroyed flats and houses. Building materials are also available in Ukraine, but the question, as in the previous issues, remains the same.
We very much count on your continued support for the suffering people in Ukraine.
May God reward you a hundredfold.
Yours faithfully
Father Vitaly Podolan OMI
Superior Delegation in Ukraine